Are you wondering what to do in South Florida to have a rewarding vacation without splurging too much? Fret not, for you've chosen the perfect oceanside destination brimming with cultural events, nightlife, and outdoor recreation. There's an abundance of things to do in South Florida, including cheap live entertainment, innumerable nature reserves, and weekend events.
The social scene in South Florida is glitzy and vibrant, and the party never ends from Miami to Fort Lauderdale. Whether you're staying in West Palm Beach or beach-hopping in Miami, you can plan your itinerary with countless cheap and free activities. For instance, you can explore national parks, attend free concerts, visit art and architectural trails, and splash around at beaches.
One can never run out of activities and places to see in South Florida, so we advise setting priorities. It's wise to plan your itinerary based on your interests and those of your companions. Couples usually prefer outdoor fun and romantic beachside dinners, while families with kids can explore theme parks and wildlife attractions.
Read on to explore our roundup of the top things to do in South Florida without cramping your travel budget.
Tour Downtown on the West Palm Beach Trolley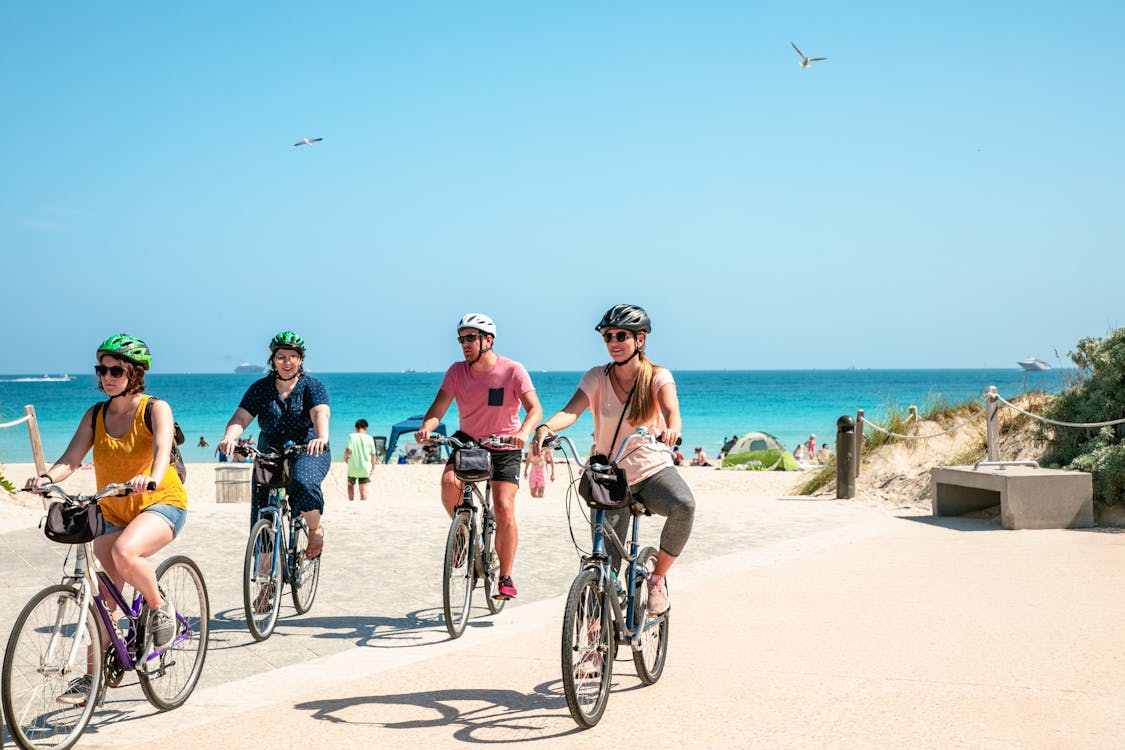 Free trolleys are excellent for sightseeing in South Florida, covering multiple attractions and routes so you can dine, explore and shop. This highly convenient and free commuting option covers all the popular attractions, boutiques, and restaurants in Downtown West Palm Beach. Multiple trolley stops along the way allow travelers to get off and hop back on at leisure.
The Downtown West Palm Beach Trolley offers two routes: Green Line and Yellow Line. The Green Line is suitable for travelers wanting to reach downtown on the Tri-Rail. But if you're commuting from Clematis Street or City Place, Yellow Line is perfect for exploring downtown.
You can cover multiple attractions on the Yellow Line, including the action-packed Clematis District, Rosemary Square, and the dazzling Waterfront. After sightseeing, get off at City Place to watch a movie or have drinks.
Climb 100+ Steps to Explore the 200-year-old Cape Florida Lighthouse
Here's an exciting challenge that combines South Florida's history with its mesmerizing natural beauty. Climb the 1825 Cape Florida Lighthouse, nestled in the heart of Bill Baggs Cape Florida State Park on Key Biscayne. This is truly one of the unique things to do in South Florida and one that won't cost you a dime. But since you have to climb around 109 steps, it demands physical fitness and a love for nature.
The views from above are utterly astounding. You can enjoy sweeping 360-degree panoramas of the region, from the Biscayne National Park to South Beach and the Atlantic Ocean. On a clear day, you can even behold the glitzy cityscape of downtown Miami. The lighthouse features a wrap-around balcony where one can relax and enjoy the views.
Adventurers who feel exhilarated by the climb can explore other adventures around Key Biscayne. For instance, you can rent a bike and cycle around Bill Baggs Cape State Park. You can also embark on a paddleboarding adventure at the nearby Crandon Park. If the climb has left you famished, consider treating yourself to a delicious seafood feast at the Rusty Pelican.
Tour the Ernest Hemingway Home and Museum
Touring the historic Ernest Hemingway House ranks among the most enjoyable things to do in South Florida for history and literary buffs. Key West's historical heritage deeply embeds this magnificent Spanish-style colonial residence. The Noble Prize Laureate lived in this home from 1931 to 1961, penning down some of his most iconic works here.
The lovingly preserved home serves as a treasure trove of Hemingway's memorabilia, including his books, letters, and photographs. The interactive exhibits allow visitors to visualize the literary icon's life and everyday routine. The highlight of the tour is interacting with innumerable cats in the compound – all descendants of Hemingway's much-adored six-toed cats.
Once the guided tour ends, you can head over to Martin's to dine on American favorites and European classics. If you're craving a tall pint of beer, McConnell's Irish Pub promises a lively evening with a variety of alcoholic beverages.
Explore the Palm Beach Lake Trail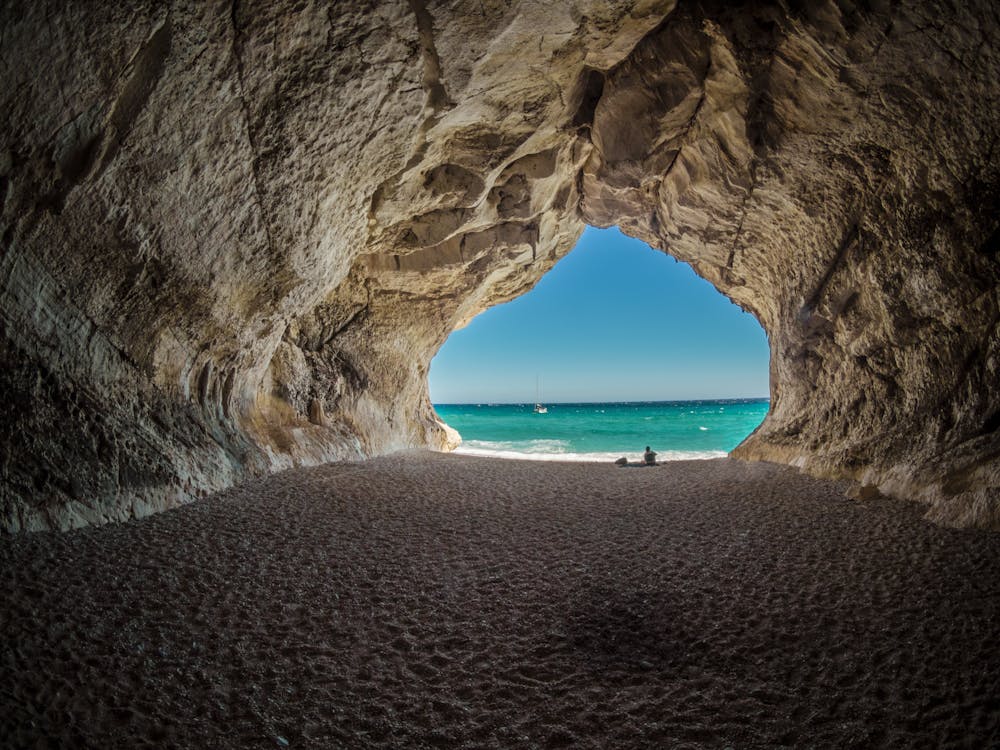 Outdoorsy travelers seeking fun activities for adults in South Florida can explore the 5 ½ mile Palm Beach Lake Trail. You can bike, hike or even stroll around to explore this pedestrian-friendly trail, popular among joggers and runners. Lined with bougainvillea and ivy, Lake Trail runs along Palm Beach's western side, covering iconic landmarks, historical residences, and breathtaking vistas.
Lake Trail offers an intimate experience of the Palm Beach culture and lifestyle and a peek into the Island's most magnificent mansions. You can stop by the Flagler Museum along the way and click selfies with a backdrop of the Lake Worth Lagoon. The trail ends at the renowned Sailfish Club – the perfect spot to enjoy seafood and sushi while admiring the yachts.
Outdoorsy Fun at the Dry Tortugas National Park
For those who crave adrenalin-spiking outdoor activities South Florida offers diverse landscapes, dazzling coral reefs, and majestic wildlife sanctuaries. Dry Tortugas National Park is world-famous for its unique underwater treasures, bird nesting sites, sea turtles, and colorful coral reefs.
Home to seven islands fringed with coral reefs, and Dry Tortugas offers perfectly calm and shallow waters for snorkeling adventures. Diving deep into the park's underwater ecosystem is one of the most immersive things to do in South Florida. Dry Tortugas' underwater ecosystem is the best preserved and least violated ecosystem in the Florida Keys. Snorkelers can interact with tropical fish and marine life while swimming through the mesmerizing coral reefs.
Lounging on the powdery white sand while admiring sea turtles is an incredibly relaxing experience. Hikers can explore a wealth of nature walks and trails to venture deep into the wild, ideal for spotting rare birds. The park is also home to America's iconic Fort Jefferson, and the stunning views from atop are certainly worth the climb.
Attend Free Concerns at Hollywood Beach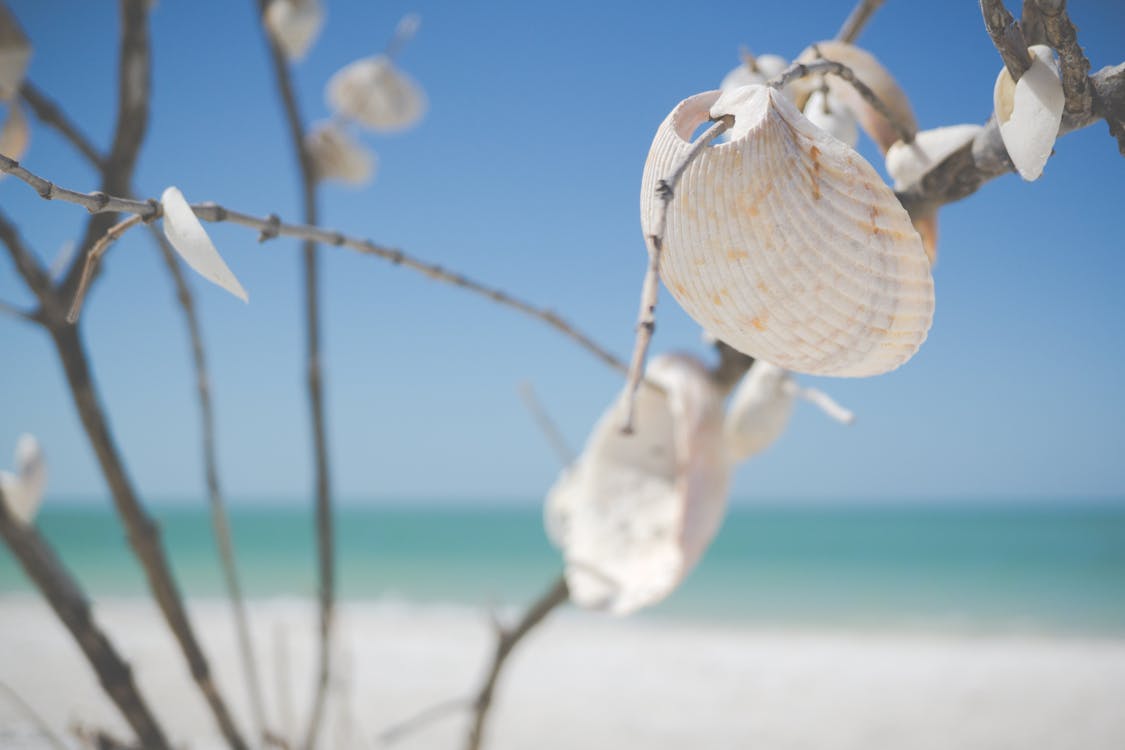 Hollywood Beach is a popular spot to find free things to do in South Florida for locals and visitors. The Margaritaville Hollywood Beach Resort organizes weekly beachside theatre programs and free concerts dubbed Dancing Under the Stars.
This coastal venue welcomes dance and live music enthusiasts to dance the night away under the starry sky. The beachfront concerts are ideal for vacationers eager to connect with the local community and befriend like-minded travelers. The scenery is truly magical. The stage is set against the crystal clear sea, surrounded by verdant mountains and an endless seascape.
Concert attendees can splash around in the Atlantic Ocean before arriving at the venue. The Hollywood Beach Promenade offers some of the most popular South Florida attractions, bars, and restaurants. The concert begins after sunset, featuring impressive lineups of local and traveling bands playing everything from R&B to pop and Latin music.
Dolphin-spotting, Shelling, and Picnic at Marco Island
Dolphin spotting is indeed one of the most enjoyable things to do with kids in South Florida, combining education and entertainment. Marco Island is a fabulous destination for spotting dolphins and manatees, boating, fishing, shelling, swimming, and unpretentious outdoor recreation.
Marco Island is home to pristine beaches brimming with a variety of rare shells, including olive shells, whelks, and scallops. Suppose you're not eager to splurge a huge sum on a guided dolphin-spotting tour to Marco Island. In that case, plan a day trip to South Beach with a well-stocked picnic basket and indulge in outdoor fun.
When it comes to spotting dolphins, good things come to those who wait. You'll have to patiently wait for these majestic creatures to swim offshore, busying yourself with other pursuits to evade disappointments. Caxambass Pass Park and beaches along northern Marco Island are excellent dolphin-spotting hubs.
We advise spending at least 5-6 hours swimming and shelling on the beach to spot dolphins and manatees without losing patience.
Adventuring in the Four Mile Cove Eco Preserve
Sprawling over 365 acres of lush mangroves and green spaces, Four Mile Cove is Cape Coral's best-preserved nature reserve. Thrill junkies seeking adventurous things to do in South Florida will feel right at home in this glorious park. There's much to do and discover. You can embark on a kayaking adventure across the snake-like waterways fringed by the mangroves.
Hiking the trails is highly recommended for nature lovers who want to spot rare wildlife and migratory birds. Four Mile Cove Eco Preserve is a nurturing habitat for innumerable species, including eagles, herons, ibis, raccoons, and multiple species of snakes. Fishing enthusiasts can set up camp on the expansive deck on the mighty Caloosahatchee River.
Art Workshops for Kids at Miami's Pamm
Parents looking for free things to do in South Florida to entertain fussy little ones must sign up for art workshops at PAMM. The Perez Art Museum Miami (PAMM) features one of the world's most prestigious modern and contemporary art collections.
Adults can drop their kids at Art-2-Go, PAMM's free art education program with child-friendly exercises and workshops. With the little ones busy honing their creative expressions, parents can attend symposia, lectures, and talks or explore the exhibitions. PAMM offers interactive exhibitions of 20th and 21st-century artworks featuring local and international artists.
Witness Marine Wonders on the Phil Foster Park Snorkel Trail
It's difficult to pick a few outdoor activities in South Florida, for each county introduces new adventures and adrenalin-spiking recreations. Seasoned snorkelers and swimmers must explore the mesmerizing Phil Foster Park Snorkel Trail for an unforgettable underwater experience. Snorkeling through this 800-foot-long manmade reef is a formidable challenge, ranking high among adventurous things to do in South Florida.
Phil Foster Park is an island tucked at the heart of the Blue Heron Bridge in the Lake Worth Lagoon. Situated a mile from Palm Beach, Phil Foster attracts a consistent flow of azure blue water from the Atlantic Ocean. Interestingly, this manmade reef attracts a wider variety and volume of marine creatures than the beach itself!
Snorkelers with advanced gear and skills can embark on this free underwater adventure from Riviera Beach. This day-long adventure will leave you exalted with magical interactions with tropical fish, manatees, and sea turtles. The diversity of marine species is incredible, featuring starfish, spotted rays, angelfish, grunts, damsels, squid, octopus, and blennies.
Join the Downtown Hollywood Art Walk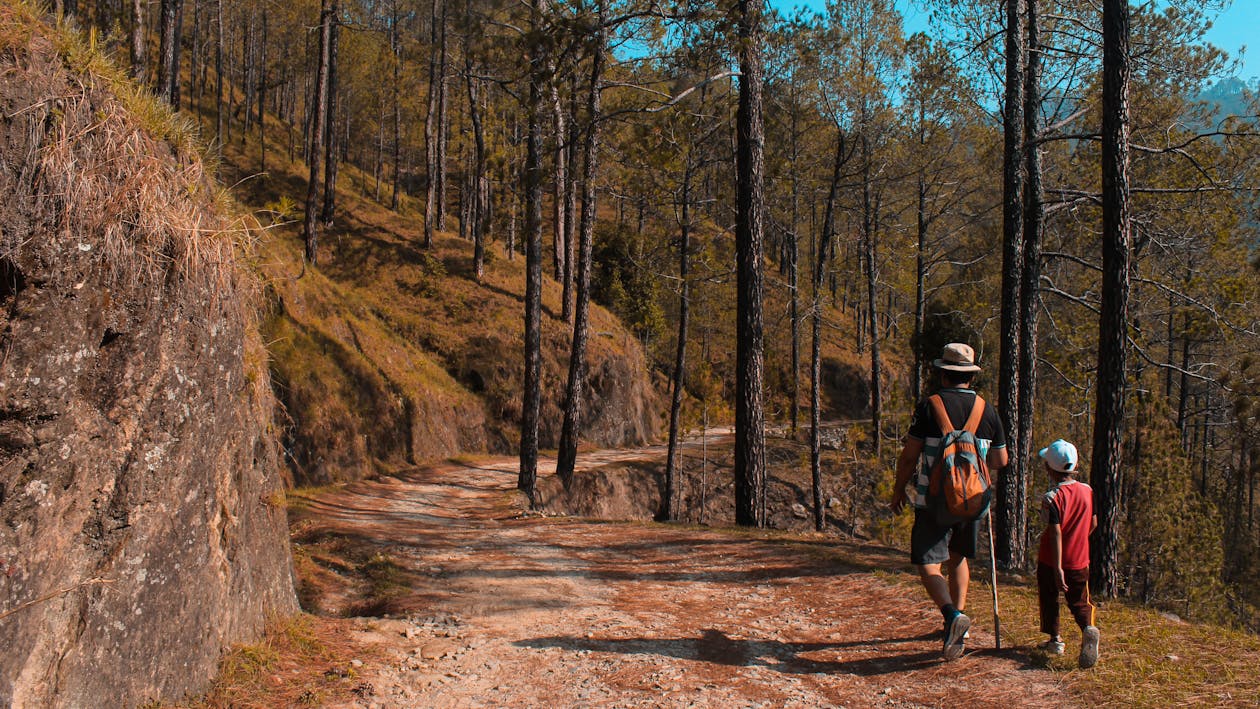 Here's something exciting for art lovers: attend the Hollywood Art Work for an immersive evening of art, culture, and live music. This free event ranks among the cool things to do in South Florida, demanding only your time and excellent walking shoes. The event begins at Hollywood Boulevard, but attendees can join from Harrison Street.
The Art Walk combines indoor and outdoor fun, allowing attendees to peruse local galleries, admire street art, and shop from local vendors. The Artisan Market is the most exciting segment, featuring artist showcases, artisanal finds, pop-up stores, and vintage thrift stores. The Mural Tour regales attendees with enrapturing stories about the Downtown Hollywood murals and the artists who created them.
The Art Walk ends with an incredible performance by the renowned magician Magic Jack Maxwell and a live music performance.
Embark on the 1,000-mile Florida Trail
Connecting with Mother Nature and exploring the unruly wilderness are undoubtedly the best things to do in South Florida. Suppose you've grown weary of Miami's neverending nightlife and seek an escape from the metropolis. In that case, consider challenging your inner adventurer to the 1,000-mile Florida Trail.
Nestled in the Big Cypress National Preserve, the Florida Trail connects South Florida'Big Cypress with northern Florida's Pensacola. Make no mistake; this trail is no child's play. In fact, it demands expert-level hiking skills and technical gear. Seasoned backpackers and hikers will adore every second spent exploring the unpaved paths and wild, remote sections of the rainforest.
Hikers can map out their own routes and plan their journey around the many rest stops and traverses. If you're looking for the toughest section, head over to the traverse of Big Cypress Swamp – a humbling journey unlike any other trail in Florida. You will pass through multiple landscapes and terrains with strikingly different characteristics.
The bonsai-like cypress trees resemble the rainforests and savannas of South Africa. Locals advise sticking to the old roads and steering clear of the local wildlife, especially the giant alligators.
Discover Florida's Heritage at the Richard and Pat Johnson Palm Beach County History Museum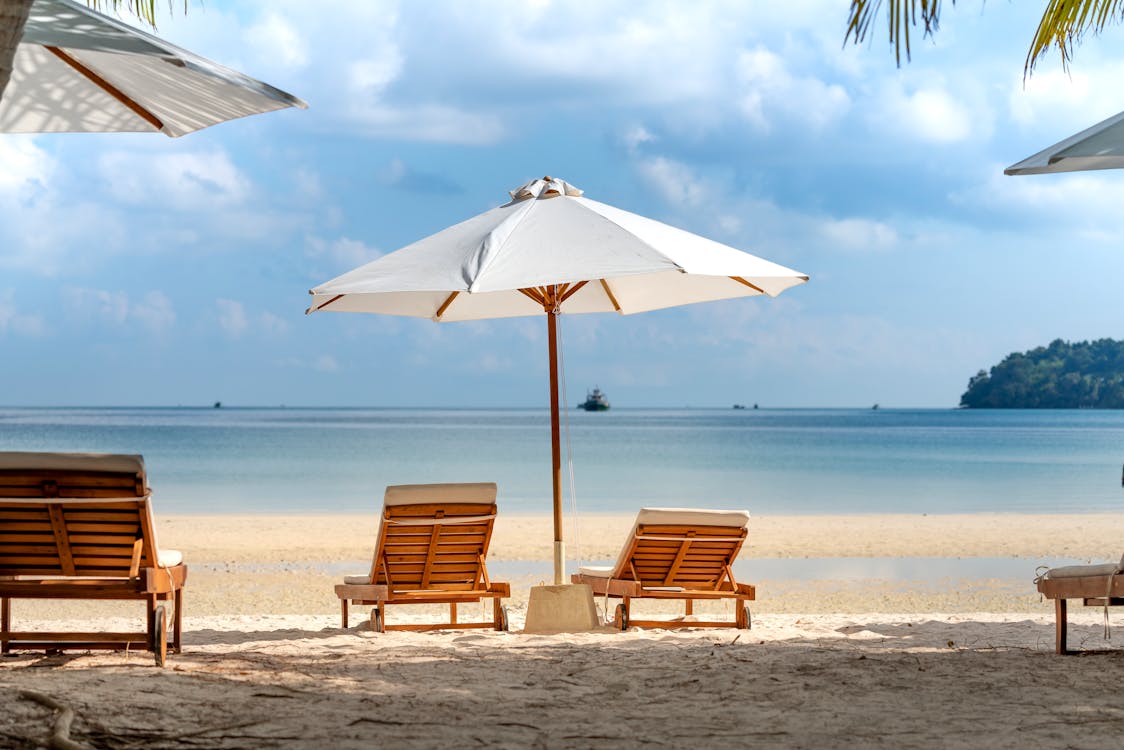 The Richard and Pat Johnson Museum is a must-visit attraction for families with children, offering free admission and interactive touchscreen exhibits. Established within a 1916 courthouse in downtown Palm Beach, the museum depicts exhibits covering over 12,000 years of local heritage and history.
The museum features two galleries, the Place Gallery and the People Gallery, each paying homage to Palm Beach's community and environment. Travelers can explore millions of artifacts, images, and objects that regale onlookers with riveting tales about Florida's Pre-Columbian inhabitants. The Kiosks depict moving stories of the Seminole Indians and the earliest communities.
Attend 'clematis by Night' at West Palm Beach Waterfront
Clematis by Night is one of West Palm Beach's most iconic live entertainment events, held every Thursday at Waterfront Commons. Vacationers hunting for fun things to do in South Florida at night will find this no-cost experience utterly delightful.
There's nothing like dancing the night away with the ocean breeze tingling your senses and the soulful crooning of live music. The event is held in Centennial Square, on the magnificent West Palm Beach Waterfront. This oceanfront happy hour delights attendees with a free-spirited atmosphere and award-winning musicians.
The lineup typically involves a blend of locally enjoyed genres, including blues, country, Latin music, rock, R&B, and soul. This waterfront dance party awaits if you're running out of fun things to do in South Florida for couples without spending money. Be sure to bring your blankets, beverages and snacks, and lawn chairs if you can manage.
Shop for Artisanal Crafts & Farm-fresh Produce at the West Palm Beach Greenmarket
Strolling through the West Palm Beach GreenMarket is one of the most delightful things to do in southeast Florida. It may seem like a regular marketplace, but GreenMarket offers a wholesome experience in South Florida's farm-to-table dining culture. Travelers who adore exploring hustling and bustling marketplaces will absolutely love this one!
The GreenMarket is a constant fixture on the Waterfront Lake Pavilion from May to October, featuring over 90 vendors. You can shop for locally farmed produce, exotic flowers, artisanal crafts, handmade items, and more. Suppose you don't want to shop and seek free activities to enjoy with your family. In that case, the GreenMarket offers a multitude of free kid-friendly activities, live music, and shaded areas to relax.
Tour the Vizcaya Museum and Gardens
A much-needed escape from the maddening crowds of Miami, Vizcaya Museum Gardens is set within a 35-acre historic waterfront residence. Touring this world-renowned heritage site and nature preserve ranks among the most gratifying cheap things to do in South Florida. One can spend an entire day marveling at the architectural beauty and strolling through the beautifully manicured grounds.
The gardens are home to over 2,000 diverse species of orchids, sprawled across 10 acres of expertly landscaped gardens. The preserve features 25 acres of endangered woodlands, and families can take their little ones on rewarding nature walks. The Vizcaya Museum is one of Florida's most prestigious treasure troves, displaying over 2,500 rare antiques, artworks, and period-style furnishings.
Soak up Serenity in Morikami Museum & Japanese Gardens
Travelers seeking tranquil places to visit in South Florida and marvel at natural beauty must visit these authentic Japanese-style gardens. Morikami Museum and Japanese Gardens rank among the most bewitching South Florida attractions for families and nature lovers.
Situated in Delray Beach, the immaculately landscaped gardens and enchanting flower bushes inspire peace and serenity. This popular attraction combines cultural heritage with historical musings in a heavenly setting. If you need a break from the touristy crowds or want to connect with your thoughts, these gardens offer the perfect setting.
Explore the Barnacle Historic State Park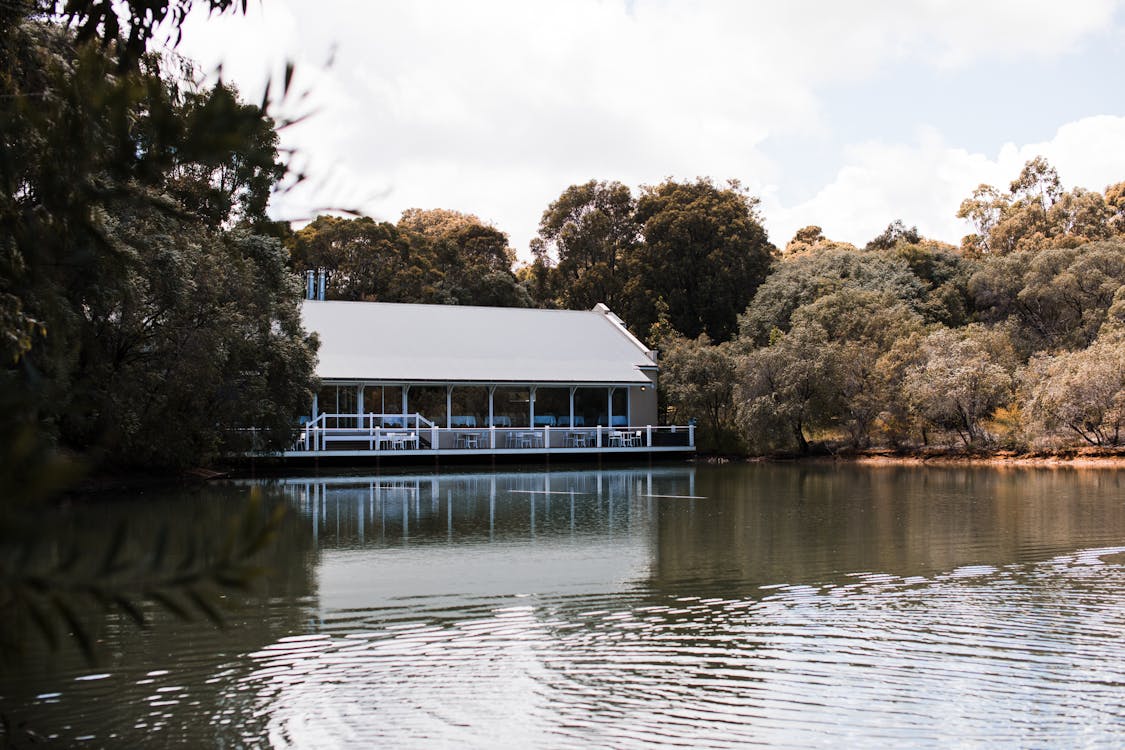 The Barnacle Historic State Park beckons history buffs and nature lovers with its intriguing heritage and breathtaking beauty, Cradled by the majestic Biscayne Bay in Miami's scenic Coconut Grove, Barnacle is the county's oldest house. Constructed in 1891, this historic residence transports visitors to the iconic Era of the Day – back when Miami was only accessible by sea.
Exploring this estate is more fun in large groups, making it one of the best things to do with friends in Florida. Visitors can explore the estate's period-style interiors and spectacular replicas of historic sailboats and stroll around the woodlands. Consider packing a picnic basket so you can spend some time in the lawns brimming with Banyan trees.
Feed Giraffes & Spot Lions at the Lion Country Safari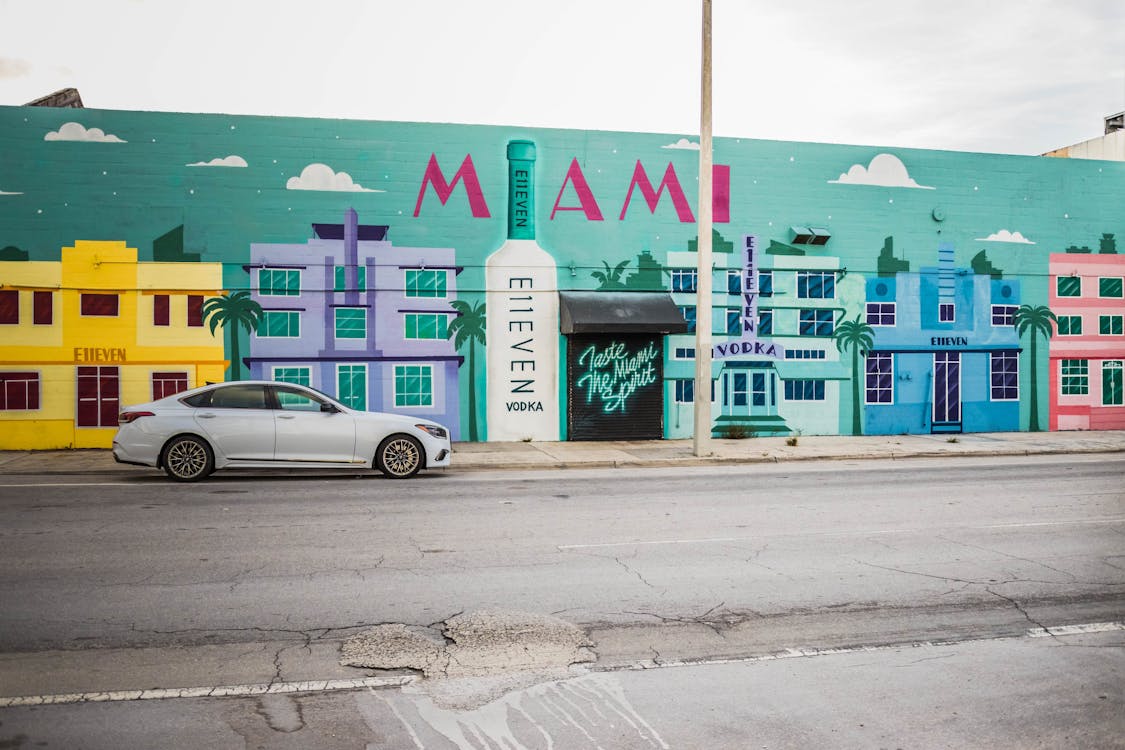 You need not save thousands of dollars for an African safari when you can interact with wild animals in South Florida! The Lion Country Safari is Florida's largest drive-through adventure, with over 1,000 wild animals roaming around. Watching wild creatures in their natural habitats is endlessly fascinating, and the authorities allow visitors to interact with multiple species.
Families and children adore this place, making it one of the most excitingly fun things to do in South Florida. You can connect with animals up-close and feed them from your hand. Lion Country Safari is home to America's largest herds of giraffes, rhinos, and zebra. The premises also features an amusement park with rides, a water park, shops, eateries, and much more.
Stroll Through Miami's Art Deco Historic District
The Art Deco Historic District offers an iconic experience to immerse in Miami's street music, glitzy nightlife, and historical heritage. You'll get to experience everything, from live music and historic architecture to street murals, live music, and the sugar-sandy beach. Preserved in the National Register of Historic Places, the Art Deco district will transport you to the roaring 1920s.
The art and architecture will leave you exalted, introducing you to glorious remnants from the Art Deco movement. The district is home to over 800 designated heritage sites, including private residences, historic hotels, landmarks, and more.
If you're confused and looking for things to do today in South Florida, set out to explore this district. You'll find yourself surrounded by a lively community and an upbeat environment with abundant activities and recreation.
FAQs
What Is South Florida Best Known For?
South Florida is best known for the breathtaking beauty of the Atlantic Ocean, untouched natural preserves, and vibrant culture. The most enjoyable things to do in South Florida revolve around the local culture, cuisine, historical heritage, and natural beauty.
What Do People in South Florida Do for Fun?
The most immersive and rewarding South Florida activities involve hiking nature trails to venture deep into the wild. Locals and travelers who visit the local islands and beaches love outdoor recreation, including snorkeling and swimming. Travelers can also explore local museums, historical settlements, and islands and attend live entertainment events.
Where Can I Go in South Florida?
The most popular South Florida vacation spots include Miami, Hollywood Beach, Florida Keys, Palm Beach, Fort Lauderdale, Naples, and Sarasota.
What Is the Best Month to Visit South Florida?
Spring and Summer are great seasons to visit South Florida, especially for travelers eager to indulge in hiking and underwater adventures. The fall months from September to October are also ideal for those seeking pleasant weather.