Grüner See, commonly known as Green Lake, is a wondrous natural phenomenon found in the idyllic Austrian village of Tragoess. Nestled at the foothills of the Styria Hochschwab Mountains, this stunning lake is world-famous as the underwater park in Austria. But make no mistake; this is no ordinary park!
During winters, Gruner Lake is a picturesque water body cradled by snow-coated mountains and verdant greenery. The surrounding park is brimming with scenic nature trails leading up to three glorious mountains: 1,835-meter Messnerin, 1,579-meter Pribitz and 2,081-meter Trenchtling. Gruner Lake winters are about rewarding hikes, picnics in the forest, and birdwatching on a park bench.
But come spring, the landscape transforms as the temperatures soar and the snow begins to melt. The breathtaking park and land basin beneath the Hochschwab Mountains fills with water, turning into the globally-renowned Austria underwater park.
If you're planning to visit Grüner see, Austria, this summer, you need to prepare for more than just hiking. Read on to learn everything you need to know before setting out to discover the park that floods every year.
What Is the Underwater Park in Austria?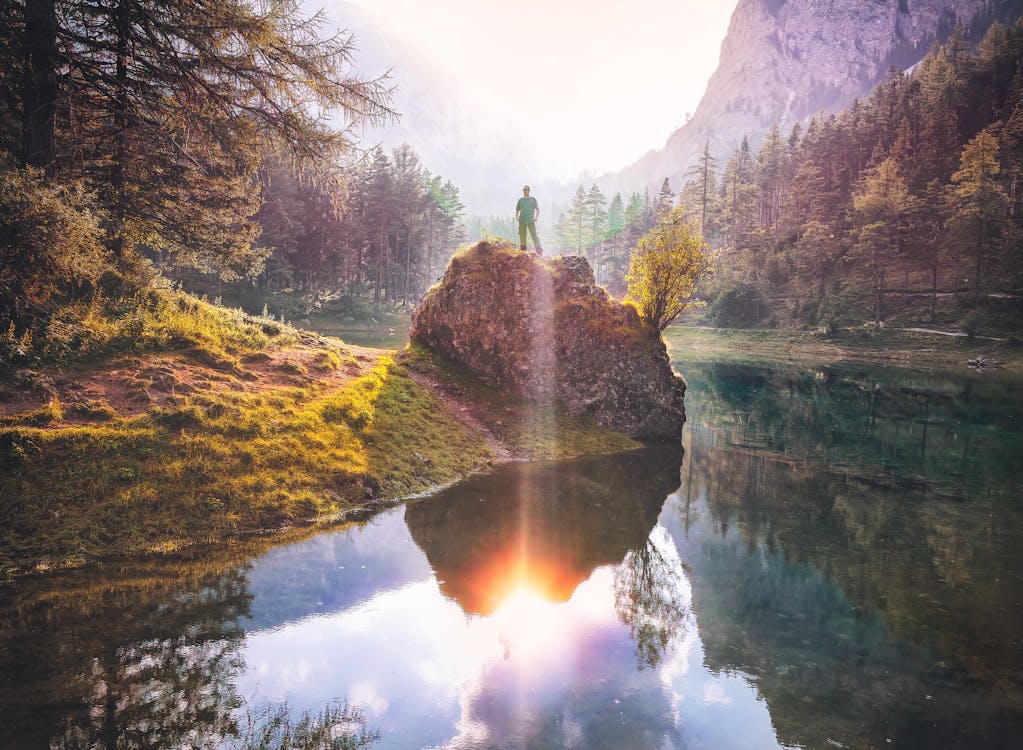 When you hear the words' underwater park', the mind can only imagine a modern theme park or a recreational site. One truly has to witness the astounding magic of Grüner See Austria to believe it exists. This excursion site attracts adventurers year-round; its enchanting green color has made it globally renowned as Emerald Lake Austria.
In winter, nature lovers can enjoy romantic picnics at the grassy park or feast their eyes on the soaring snow-laced vistas. Gruner Lake is an ideal base for some of the most exciting hiking and high-altitude trekking routes in the Hochschwab Mountains. But hiking comes to an end in spring when the snow from the towering summits starts melting. The water accumulates in the meadows, submerging the entire landscape and transforming it into a park underwater.
The water is almost 30 feet deep, making the park a wondrous site for scuba diving. Instead of hiking the trails, adventurers can grab their scuba gear and swim through this natural phenomenon. Spring and early summer are ideal for exploring Austria lake park.
What Causes the Flooding of Gruner See Austria?
In order to understand the science behind the flooding of Gruner See, one must understand its location and geological profile. This 21,500-square-foot lake is surrounded by the Hochschwab Mountains, featuring peaks coated with snow year-round. The lake is one of Austria's most popular hiking destinations from July to early spring.
But as spring welcomes the sun, the snow melts, and the lake starts growing. Gruner See's surface area expands to 43,000 square feet, while the water's depth increased from 3 feet to 39 feet. The water submerges everything, from the bridges and walkways to the trees and meadows. The grassy meadows and foliage underneath the lake give it a beautiful green-turquoise shade. The icy water of freshly melted snow makes the lake crystal clear, reflecting the snow-coated mountains above.
The lake is an ecosystem for a wide variety of trout and a few species of crabs. These nautical creatures have unrestricted and undivided access to the underwater park because diving is prohibited. Unfortunately, scuba diving and all other water sports have been prohibited in Gruner See since 2016. This initiative was taken to prevent debris-stirring traffic that could destroy the lake's natural ecosystem and emerald color.
It is natural for seasoned divers to yearn for an adventure in the underwater park in Austria. But even if scuba diving is allowed, the icy cold water ranges from 4 to 8°C. One would require exceptional skills and a strong tolerance for cold to brave such an expedition. Luckily, we can all vicariously travel to the bottom of Gruner See through the videos available on the internet.
Numerous divers attempted this feat back when scuba diving and swimming in the park were allowed. One finds the most extraordinary nature spectacles submerged in water, such as blooming wildflower meadows and trout swimming through the benches.
The Austrian authorities have introduced strict measures to preserve the water's vulnerable ecosystem. Gruner Lake is a fragile natural wonder that needs vigilant protection against all forms of pollution. However, adventurers traveling to witness this phenomenon can reward themselves with enchanting nature walks and hikes.
Travelers can pack their itinerary with multiple nearby destinations, such as Pfarrerteich Lake and the lovely village of Tragoess.
Hiking Around Gruner See – Austria's Green Heart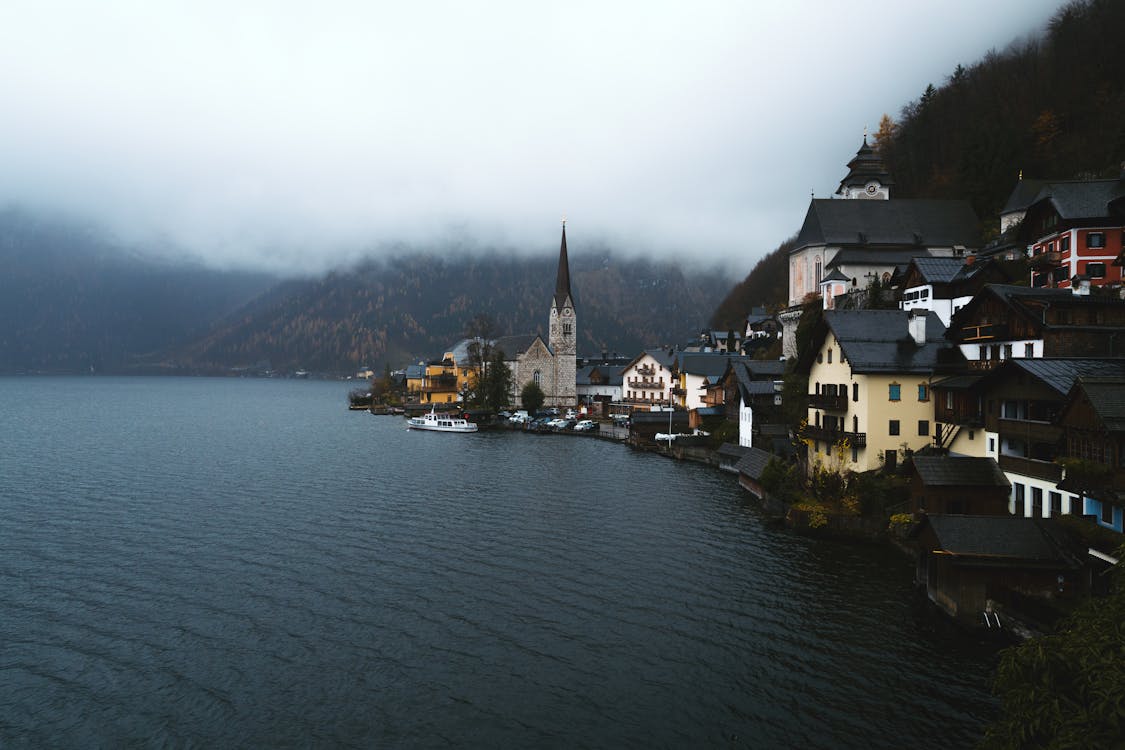 Gruner See is located in Styria, dubbed the Green Heart of Austria, given its verdant forests, unparalleled landscapes and blooming meadows. This region is incredibly versatile and rich in natural diversity, offering a plethora of recreational pursuits to immerse in the wilderness. Travelers planning to visit the underwater park Austria in winter will find themselves greatly rewarded by Mother Nature.
You can pack your itinerary with hiking trails, dog sledging adventures, skiing, and snowshoeing escapades. Tragoess offers abundant campsites overlooking snow-laced peaks and exotic sceneries with wondrous rock formations. Some popular hiking and sightseeing attractions include the Erzberg Adventure Park, Teichalm and Lurgrotte Cave.
Here are some popular trails for outdoorsy travelers eager to hike around the Hochschwab underwater park:
Green Lake Trail
The Green Lake Trail is a beginner-friendly 4-km nature path that offers a well-rounded experience of the lake and its surrounding panoramas. The trail begins at the parking lot and ends near the lake. You can extend it as much as you like, depending on how far you want to hike. The park and forest are brimming with trails for leisurely strolls, featuring benches and picnic tables for unwinding.
Adventurers craving a more extensive excursion can cover a section of the cross-country ski trail running through the park. This 14.5-km trail covers everything this spellbinding landscape offers, from the lake and wildflower meadows to nearby peaks. Hikers will struggle to tear their eyes away from the snow-covered summits, especially when they pass Pfarrerlacke.
This trail is a bit strenuous, but seasoned hikers will find it ideal for experiencing the valley and its beauty. One can head out in any direction because the area is well-marked with directions and recreational amenities.
Grüner See Circular Trail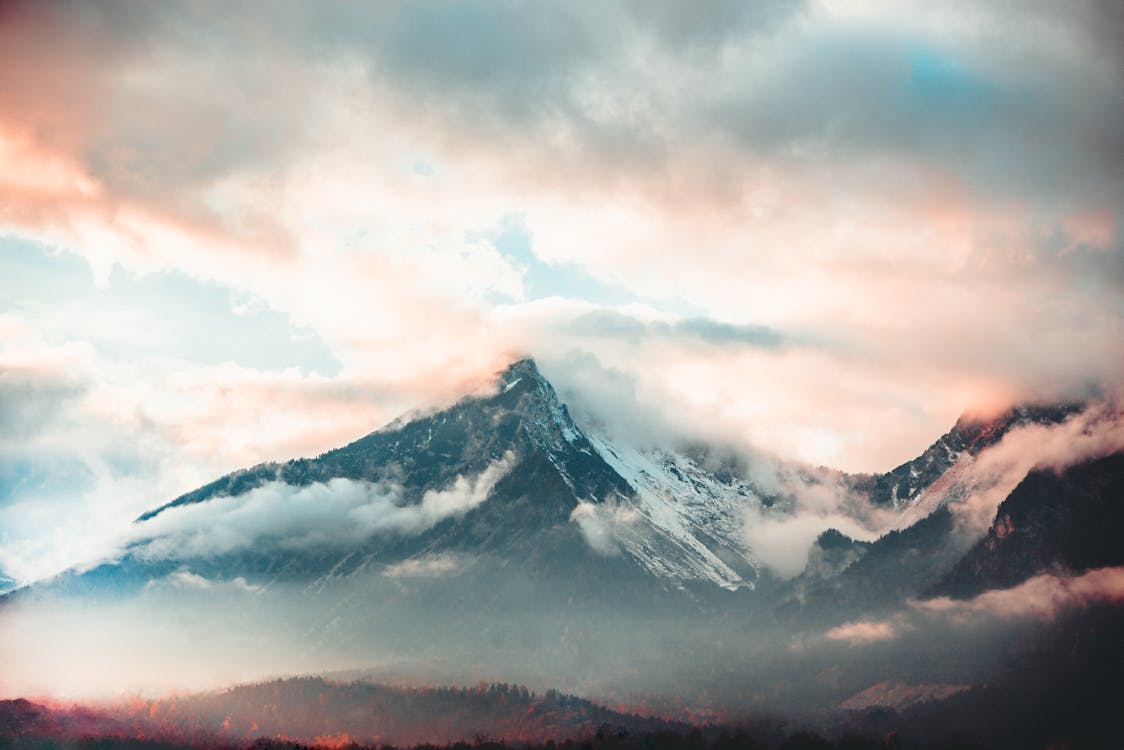 Suppose you want to hike around Austria lake park with your little ones in tow. In that case, the Gruner See Circular Trail is the perfect trail for your family. This 1-hour loop begins at the parking lot, covering 1 km to the lake. The trail is amazingly child-friendly, more like a fun stroll through nature.
You will walk through the loveliest landscapes, surrounded by soaring mountains and lush greenery. The trail will cover smaller lakes near Gruner See, including Kreuzteich Lake and Pfarrerlacke. Hikers can unwind and relax at Gruner See before setting out on the 1-km trail back to the parking lot.
Loop from Tragoess to Sonnschienalm
Nature enthusiasts eager to witness the alpine wonders of Styria should consider embarking on the hike to Sonnschienalm. One of the most iconic trails in the area, hikers can start the journey from Tragoess or Jassing. The trail is shorter for those who begin from Jassing because you can cover a considerable distance via car.
But if you want a more immersive experience, we advise starting the hike from Tragoess. This rewarding route will lead you over the gorge and deep into the soaring plateaus of Sonnschienalm. As you make your way through glistening valleys of glacial troughs, you will arrive at the Austria underwater park.
This hike offers a well-rounded experience of the Hochschwab range, covering the alpine meadows and rugged rock formations. The circular loop will take you through a limestone gorge, leading you deep into the fragrant meadows of Klammböden. Once your eyes have tired of the glorious plateau (highly unlikely), you can descend through Russenstraße to arrive at Gruner See.
This trail is child-friendly for most of the part; the ascend to Klammböden is quite easy, more like a stroll through the wilderness. The sections that follow after the meadows are somewhat steep, but the descent through Russenstraße is beginner-friendly.
Hike to Edelweißboden Meadows
Do you want to witness a magical bird's eye view of Emerald Lake Austria and Upper Styria? Eidelweiss lovers wouldn't want to miss an opportunity to lie down in a field filled with thousands of blooming flowers. This 3-hour hike will lead 1800 meters above sea level to the enchanting plateau of Edelweissboden – a fragrant alpine heaven!
This 6-km hike is a strenuous journey that demands robust physical fitness, surefootedness, and adequate hiking gear. It's a challenging trail, but the stunning panoramic views are worth every step if you have the skills. Seasoned hikers prefer taking this route to summit the mighty Hochturm.
The plateau is well-protected and safe for solo hikers because it falls within a nature reserve, with multiple wardens on duty.
Bodenbauer-Sackwiesensee Trail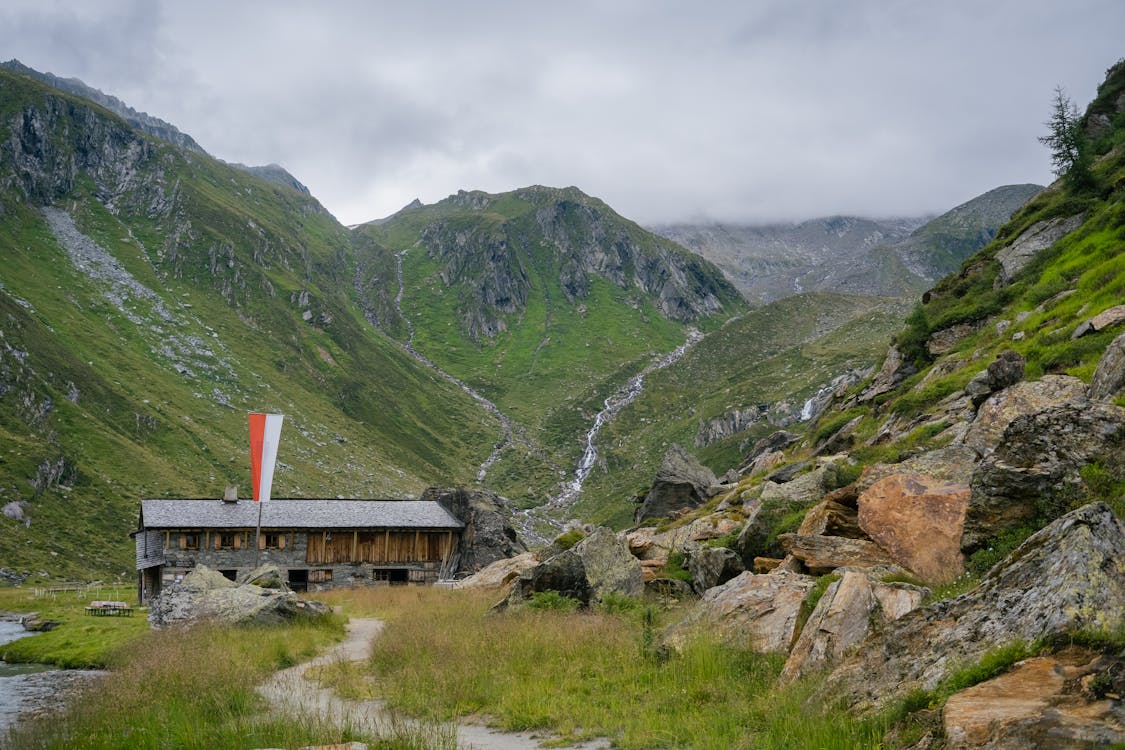 Here's a moderate trail to discover the unfiltered wilderness of Bodenbauer, Sackwiesensee, and the nearby alpine landscapes. This 5-kilometer route will lead you deep into the Sackwald forest, covering the entire valley and its well-endowed treasures. Since the directions are well-marked, hikers don't need to enlist the support of a guide.
The trail offers multiple campsites and bases to set up your tent and unwind or camp for the night. The rustic alpine forest has a romantic setting, perfect for outdoorsy couples who love the adrenaline rush. This route also covers the highest yet warmest lake in the Hochschwab Range: Sackwiesen.
Route Klammboden 837
Route 837 is a fragrant and rewarding alpine trail leading up and down the wildflower meadows of Kammboden and Sonnchienalm. This nature walk is brimming with pine forests, scented mountain groves, blooming flowers, and snow-sprinkled summits.
Some sections are steeper than others, with multiple stretches that lead you through verdant meadows and open spaces. The trail descends from Hochschwab Peak, ending at the base of the majestic Green Lake.
Adventurers who want to continue exploring can head downstream and take the uphill route to Lamingalm. From here, Path 872 will lead you to Lamingsattel. Hikers interested in camping will find a well-appointed hut at Lamingalm – the perfect spot to admire the mesmerizing Griesmauer. If you plan to continue to Lamingsattel, it's wise to settle down for a good night's rest before hiking further.
Lamingsattel is 1,677 meters above sea level, and the climb is considerably more strenuous. Adventurers can detour at Leobnerhutte to explore the mineral trail – an excellent journey into the local history and heritage.
Keep in mind that these trails are only suitable for seasoned hikers and backpackers, well-equipped with safety gear.
FAQs
Which Park in Austria Disappears Underwater Every Spring?
Found in Tragoess Austria Green Lake disappears underwater every spring when the snow from the Hochschwab peaks begins melting. The lake and park become submerged in water, transforming into the world-famous Austria underwater park.
How Deep Is the Green Lake in Austria?
Gruner See, Austria, maintains a water depth of 3 feet during winters, while the depth increases to 39 feet from May to June.
Can You Swim in Green Lake, Austria?
Unfortunately, no. All water sports and recreational activities, such as fishing, swimming and scuba diving, are strictly prohibited. The Green Lake in Austria is a gravely endangered and fragile natural wonder. The authorities have prohibited water recreation to preserve the lake's natural ecosystem and emerald-green color.
Why Does Gruner See Have an Emerald Green Shade?
Gruner See's natural emerald-green hue is a magical phenomenon resulting from the green vegetation, foliage, and lime dust. Austria is known for its sparkling and clean meltwater, gushing down from the melting glaciers. The water of Gruner See is crystal clear, boasting striking reflections of the soaring vistas cradling its landscape.
Why Does the Underwater Park in Austria Disappear During Winter?
Once the snow sets in on the Hochschwab Mountains, the rundown of water stops, and the lake returns to its original form. Austria underwater park is a seasonal phenomenon, and come winter, the water depth normalizes to 3 feet.