Famous for its powdery white sand and the azure blue waters of the mesmerizing Gulf Coast, Clearwater Beach is utterly magical. One of the best beaches in the United States, Clearwater Beach is ideal for families with children and adults craving rip-roaring nightlife. Vacationers can delight themselves with world-class amenities, action-packed water sports, award-winning cuisine, and jazzy live entertainment.
Although Miami Beach and Daytona Beach often steal the limelight, Clearwater Beach offers much more than just pretentiousness and overcrowded spaces. For instance, unlike most beaches made of sea shells, Clearwater Beach's sand comprises quartz from the Appalachian Mountains. This destination is an endlessly satisfying combination of Mother Nature's beauty and contemporary pleasures.
Dining and drinking options are abundant for Clearwater Beach bars are world-famous for their sweeping views and soulful ambiance. Whether you seek exceptionally well-done seafood with panoramic views of the Gulf or a hip nightclub, this beach won't disappoint!
Read on to explore our round-up of the best bars in Clearwater Beach to enrich your itinerary with must-have experiences.
1. Frenchy's Rockaway Grill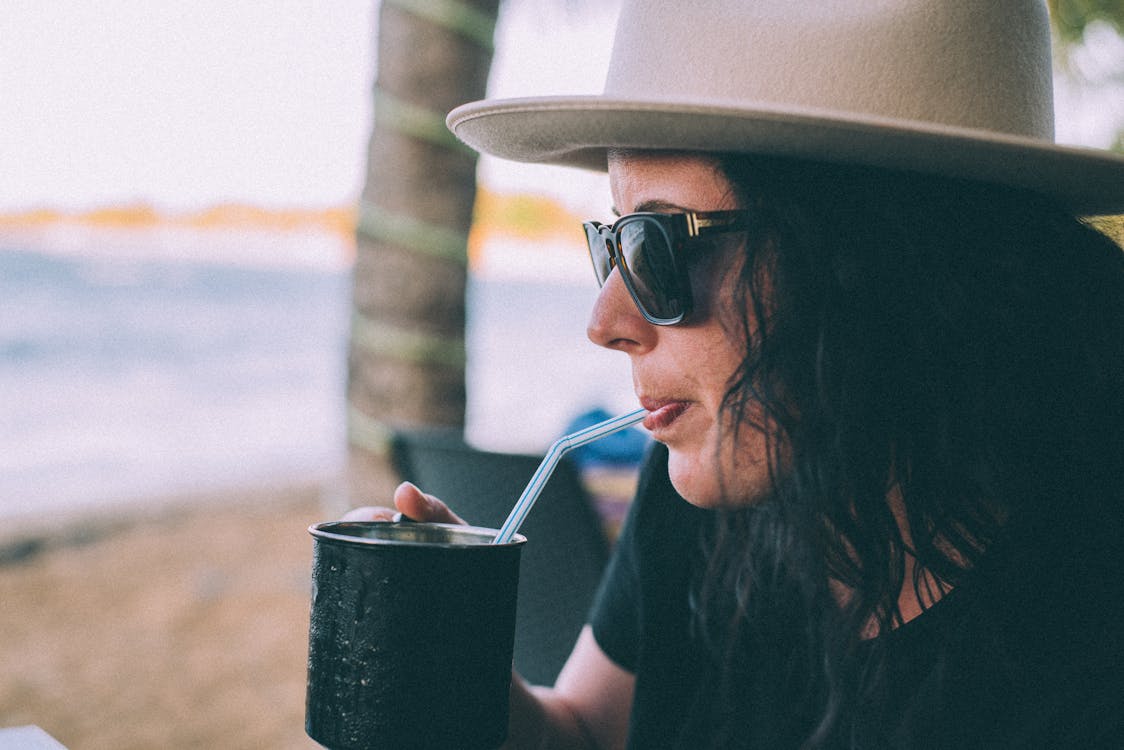 World-famous for its decadently creamy she-crab soup, Frenchy's Rockaway Grill is a free-spirited beachfront venue offering authentic cuisine and ice-cold beer. Frenchy's is one of the best bars in clearwater beach to enjoy craft beers on tap and stuff yourself with scrumptious seafood. Travelers prefer sitting on the outdoor deck to enjoy their meals with magical ocean views and live music.
Frenchy's has an extensive menu, and their daily specials are quite popular among locals and vacationers alike. If you want to land an affordable deal, consider stopping by during their happy hour. Frenchy's is quite popular for offering the best happy hour in clearwater beach, with endless options for adults and children.
The menu is a quirky amalgamation of seafood and local classics, from loaded sandwiches to buttery crabs and colorful fish spreads. Their she-crab soup is insanely popular, prepared with a Carolina-style twist with heaps of cream, crab, and butter. Patrons of Frenchy's swear by its classic Grouper Sandwich, best enjoyed with a chilled glass of their Pina Colada.
The bar also features local bands and musicians, making it the perfect place to discover Clearwater's multicultural music scene. Since the restaurant opens directly onto the powdery white sands, it's the perfect spot to catch Clearwater Beach's magical sunsets. Families with children will find this café well-appointed with innumerable child-friendly delicacies.
2. Surfside Taphouse
If you're looking for a trendy sports bar Clearwater Beach has many options, and Surfside Taphouse ranks top of the list. Beer enthusiasts are bound to fall in love with this spot, famous for its wide variety and eclectic ambiance. Surfside Taphouse offers more than 50 taps of ice-cold craft beers – every single kind the United States has to offer!
The rotating menu allows enthusiasts to sample draft specials sourced from the local Tampa Bay breweries. The menu also features an impressive selection of craft ales sourced from breweries from all over the US. The wide variety of craft beers makes it one of the best bars in Clearwater Beach Florida, but that's not all.
Surfside serves sports lovers who want to pair chilled beer with breathtaking views and uninterrupted sports entertainment. The bar features a spacious lounge with multiple high-definition flatscreen TVs to watch different sports. If you're not a sports enthusiast, you can enjoy the Florida sun and Gulf breeze at the lovely outdoor bar.
Surfside delights its patrons with live music every night, making it a hip hangout spot to enjoy Clearwater Beach at night. The onsite kitchen specializes in farm-to-table dining, serving healthy seafood meals packed with flavor. Budget travelers must try their happy hour for a fulfilling meal with a variety of chilled beer.
3. Shephard's Tiki Beach Bar and Grill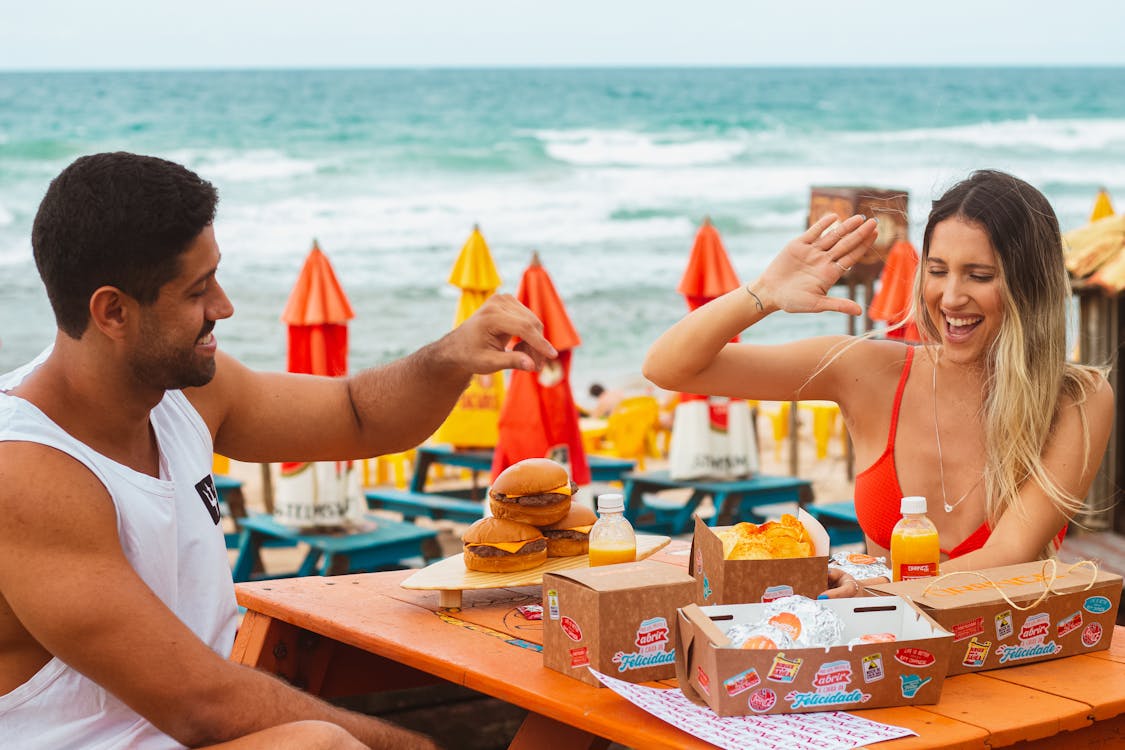 One of the rowdiest nightclubs in Clearwater Beach FL, Shephard's is the ultimate spot for the young and free-spirited. Suppose you want to let your hair down and dance the night away with a lively crowd and exceptional music. In that case, Shephard's will excite your senses with nonstop action, sought-after DJs, and international entertainment.
Shephard ranks among the trendiest bars in Clearwater Beach, attracting both partygoers and ocean lovers with its prized location. If you're in the mood to party all night, the 11,000-square-foot nightclub offers a glitzy dance floor and versatile music. It's action-packed clubs like Shephard's that make Clearwater Beach one of the most electrifying party beaches in Florida!
This bar offers a fabulous social calender for partygoers and nightlife enthusiasts. Shephard regularly hosts live music events and beachside raves with exhilarating waterfront stages and impressive line-ups of international DJs. But if you'd rather savor the stunning views of the Gulf of Mexico with wine, the waterfront seating space is ideally appointed.
Cocktail lovers would definitely want to try out the entire menu, brimming with classic concoctions and inventive recipes. Their margaritas and Moscow mules are to die for, while the vast selection of chilled tropical brews is just as promising.
4. The Shipwreck
A true legend among the Clearwater Beach bars and clubs, the Shipwreck is more than your average beachfront bar. Since 1976, this classic juke joint is the oldest bar on Clearwater Beach, deeply embedded in the island's historical heritage.
Visiting the Shipwreck Clearwater Beach is an experience that will transport you to the groovy 70s with heaps of vintage memorabilia. The bar has a quirky nautical theme with a vintage jukebox, classic dive bar-style interiors, and multiple pool tables. Sports enthusiasts can catch their favorite game on multiple flatscreen TVs or enjoy an immersive game of darts.
This full-liquor bar offers an extensive selection of craft beers, cocktails, and classic alcoholic beverages. Unlike most bars on clearwater beach, the Shipwreck has a vibrant patronage of regulars who create a warm community. The regular crowds make it an excellent spot to connect with like-minded locals and immerse in the Clearwater community.
We strongly recommend the Get the Duck Drink – an exciting anomaly served with a popsicle and a cute rubber duck.
5. Jimmy's Crow Nest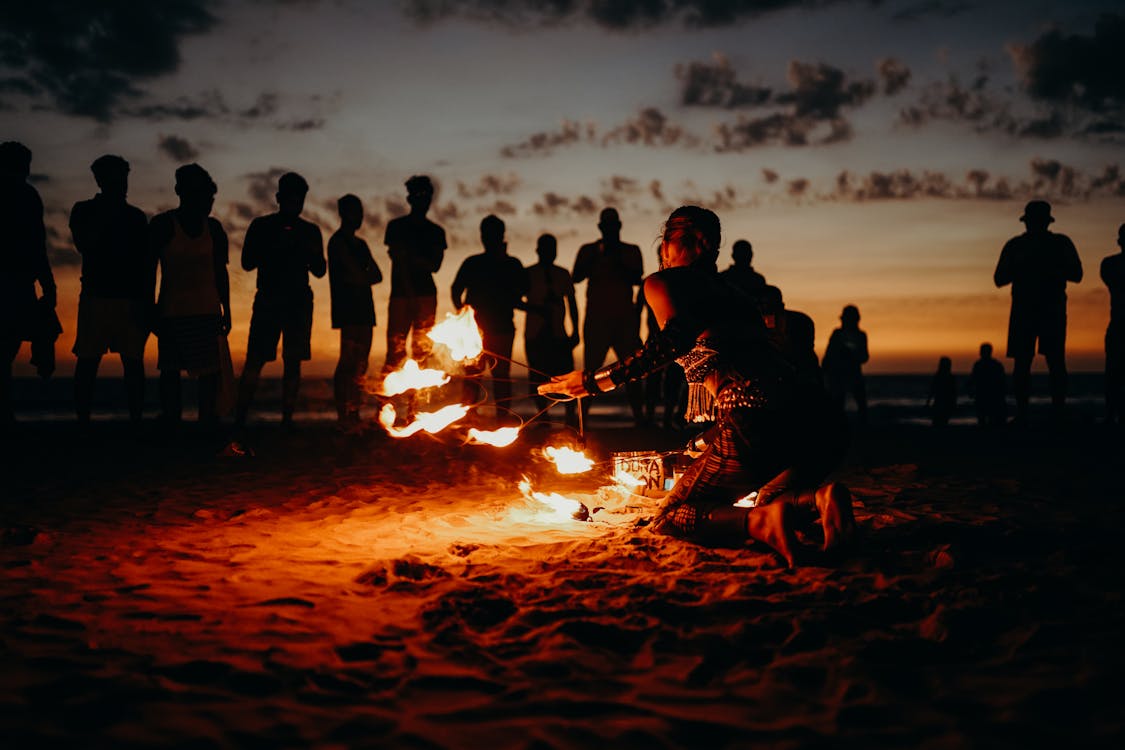 Famous for its spellbinding panoramas of the Gulf of Mexico and authentic Pina Colada, Jimmy's Crow Nest is utterly delightful. It is undoubtedly the crown jewel among the best rooftop bars Clearwater Beach is known for, combining unobstructed views with exceptional food.
Located on the 10th floor of Pier 60, it's the ultimate spot for 270-degree panoramas of the powdery white sand and blue waves. Suppose you want to pair a romantic sunset with an unforgettably scrumptious meal. In that case, head over to Jimmy's and enjoy their Buffalo chicken dip with spicy meatballs.
The menu is brimming with inventive renditions of American and Mexican cuisine, offering a creative take on multiple crowd-pleasers. For instance, their quesadillas are a gloriously cheesy blend of Cheddar, Monterrey Jack, and Mozzarella, served with traditional Pico de Gallo. Vegans speak highly of the plant-based Jimmy's Beyond Burger – loaded with the juiciness of beef minus the GMOs or gluten.
Most travelers find Jimmy's the perfect spot for a late-night drink, paired with the soulful splashing of the ocean waves.
6. Cooter's
Cooter's welcomes ocean lovers to revel in old-fashioned Florida glamour with its lively atmosphere and loud décor. A quintessential nautical-themed beachfront joint, Cooter's ranks high among the finest Clearwater Beach bars and restaurants for seafood and crafty cocktails.
Travelers eager to dine on saucy seafood and well-done steaks slathered with hot sauces will probably visit this bar multiple times. A renowned Clearwater Beach restaurant for over 25 years, Cooter's combines delicious recipes with more-than-generous portion sizes.
The groupers are packed with saucy tanginess, and their shrimp is certainly the best rendition served on Clearwater Beach. They have a delightful assortment of daily specials, and the dessert menu is bound to make your mouth water. Adventurous cocktail enthusiasts are in for a surprise, for Cooter's will tempt you to try its iconic Oyster Shooter.
If you've never heard of this clever concoction, prepare to have your mind blown. It's a brew featuring craft beer, an Old Bay rim, hot sauce, a freshly caught oyster, and a flavorful cocktail sauce. The cocktail menu offers a multitude of options for those who don't like the idea of chugging down oysters with hot sauce. Their Orange Crush is also highly recommended for those who adore tropical cocktails.
Cooter's also ranks among the best Clearwater Beach Bars for enjoyable happy hours with a fabulous all-you-can-eat crab deal. Sports lovers can retire to the cozy sports bar tucked to the side and pair their favorite games with saucy burgers and wings.
FAQs
Are There Bars in Clearwater?
Clearwater Beach is one of the most exciting party beaches in Florida, featuring an assortment of trendy bars and clubs. Travelers can easily find the right ambiance, from action-packed clubs with international DJs to sports bars and rooftop dining spots.
Does Clearwater Have Good Nightlife?
It most certainly does! Whether you seek waterfront DJ sets, beachside raves, or live music, Clearwater Beach has much to offer. There's an exciting dance-the-night-away scene for every partygoer's taste.
Can You Drink on Clearwater Beach?
Alcoholic beverages are not permitted in public areas across Clearwater Beach to make the destination child-appropriate and family-friendly. However, plenty of bars near Clearwater Beach combine a stunning waterfront location with flavorful cocktails and craft beers.
Why Is Clearwater so Popular?
Clearwater's popularity stems from its spellbinding beauty, state-of-the-art tourist amenities, and endless recreation. It is home to the best beach bars in St. Petersburg FL, offering an exhilarating nightlife and scrumptious seafood.